with Prigozhin funded cartoons
By IFREI - Published 19 January 2021 14:02 GMT-0000
Reading time < 3 minutes
The last Stanford and Graphika's joint report describing the takedown of Facebook accounts used for Russian information warfare draws attention to a cartoon targeting Central African children and should alert public opinion to the need for child protection against information warfare.
Although this cartoon had already been mentioned in 2019 by the New York Times, or by the Telegraph, which specified that it was broadcast to schoolchildren, the Stanford and Graphika report provides more information: compared to the version published on Youtube another version of this cartoon, four seconds longer, showed hyenas (presented in the cartoon as having stolen and attacked the Central African Republic) parading French and US flags.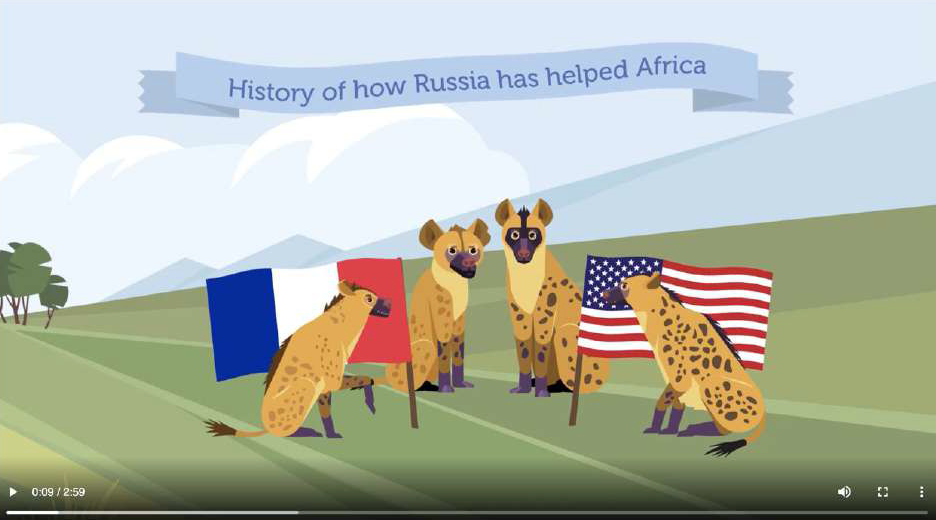 Ben Nimmo, (Atlantic Council, Graphika) notes that the cartoon was funded by Lobaye Invest, a company operating in the Central African Republic, sanctioned by the US Treasury for being part of Evgueny Prigozhin's conglomerate (alongside the Internet Research Agency or the Wagner Group Private Military Company).
Lobaye Invest, which obtained concessions to operate gold or diamond mines in CAR, is also known for financing a radio station in CAR. According to the Kharon web site, Radio Lengo Songo is funded both by Lobaye Invest and by the Russian embassy and participates in Prigozhin's disinformation operations.
The radio was the subject of a laudatory article by Oman Mbiko, a journalist also known for having relayed the statements of the Federal News Agency (the new hub of Prigozhin's online activities, succeeding the Internet Research Agency) which presented France as responsible for the murder of three Russian journalists who were investigating the activities of the Wagner Group mercenaries in CAR.
The youtube account Улыбаемся Машем hosting the Lobaye Invest's cartoon also offers a video titled "Lecon sur L'amitie la Russie et la RCA" (sic) showing an intervention intended to improve the image of Russia - and its armed forces - inside a Central African school.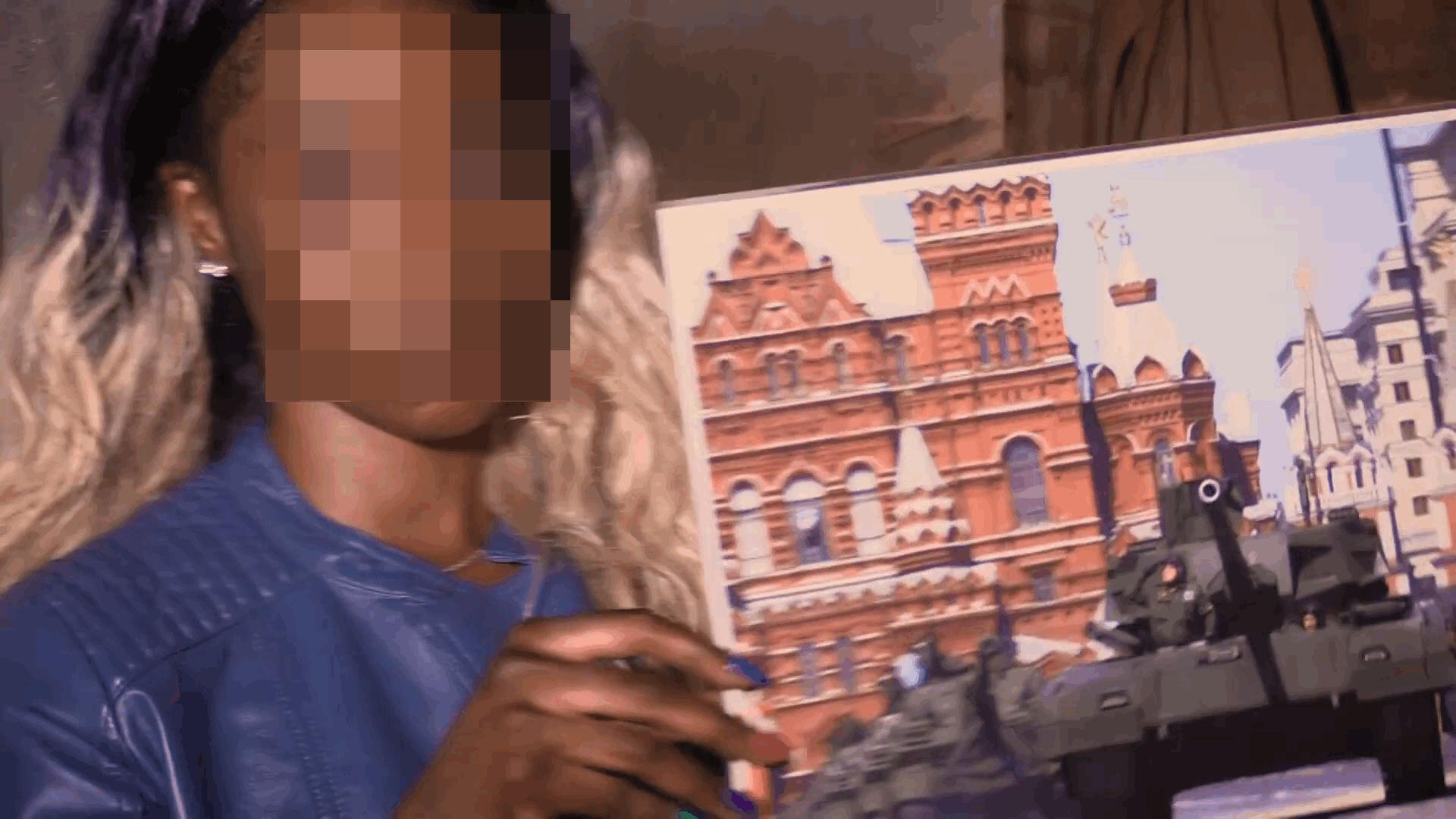 This youtube account also links to a Yandex zen page linking to anti-French fake news or to an article denigrating the CNN team which investigated the activities of Prigozhin and the Wagner group, and the murder of the three Russian journalists.